WELCOME TO SAMURAI KARATE
Samurai Karate is a traditional Martial art well designed to meet the needs of our modern world. From a solid foundation, springs a well of physical, & mental abilities, that will serve you and your child throughout their life! Samurai Karate Tarneit main instructors, Sensei Luke and Sensei Thomas Olsen, have been training for over 20 years in Samurai Karate. Both have competed for State and National Teams with lots of success, although they still compete and are very successful in the sports karate, they doing most of their training in the more traditional karate do. both hold high gradings from Japan, making them very well rounded karateka, and a grate choices for you, or your child's instructor
YOUR INVITATION
Laverton DOJO
Welcome to the Laverton Dojo
Samurai Karate Laverton offers classes for all ages and abilities & our training will support personal development in a safe, positive and rewarding environment. Build Confidence, self esteem, discipline & fitness whilst learning a martial art.
OUR
CLASSES
Our team of male & female instructors are all internationally recognised black belts, NCAS government accredited coaches & hold a current Working with Children (WWC) card along with Covid safe training.
Lead by 4th Dan Jun Shidoin instructor Simon Hunt, who holds Certificate 3 in Fitness, over 20 years in martial arts experience and continues to build on skills knowledge being an active practitioner of karate.
Most importantly, our team is fully devoted to working with every student of all ages and skill levels to bring out the best in everyone.
We invite you to give us a call on 0488 883 656 and book in for a free introductory class or register below.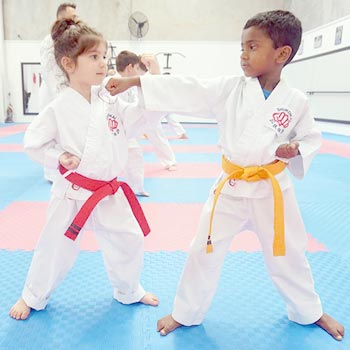 LITTLE SAMURAI
|

4-7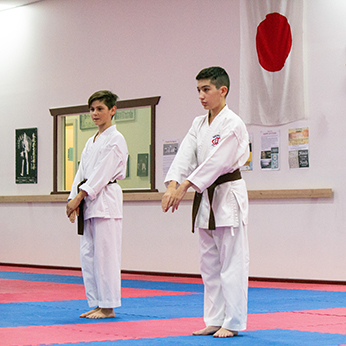 JUNIORS
|

8-15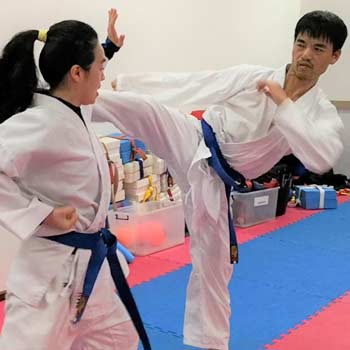 ADULTS
|

16+
VIDEO
TESTIMONIALS
High quality teaching for all ages. A good way to stay fit and keep safe
it's awesome and so fun and keeps you fit
Great teachers and the kids enjoy their karate.
I have been training at Samurai for years not only have i learnt self defence, i have developed confidence within myself outside of dojo. I've learnt how to better deal with stressful situations thanks to my training, which has helped me excel in multiple areas of my life. The instructors here are world class very freindly and approachable.
Samurai Karate Tarneit is a great dojo and attending training here has become a way of life for our family. Sensei Luke and Sensei Thomas are inspirational role models to my children, providing sound knowledge and encouragement. Karate here provides many opportunities, not only for physical development but also in life skills, such as respect and persistence. It's also a fantastic place to make new friends 😁
OUR
GALLERY
Our Samurai Karate Family is a community of people, committed to personal growth, for themselves & one another. Individuals who support one another and share in the journey, having fun, enjoying the development of success strategies along the way. When you join Samurai Karate, you'll find friends with like minded focus.
ONLINE REGISTRATION –
SPECIAL
Sign Up today and get 4 Weeks Training + FREE Uniform only $99
96 Triholm Ave, Laverton VIC 3028