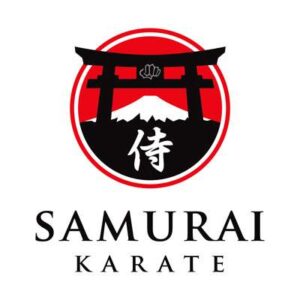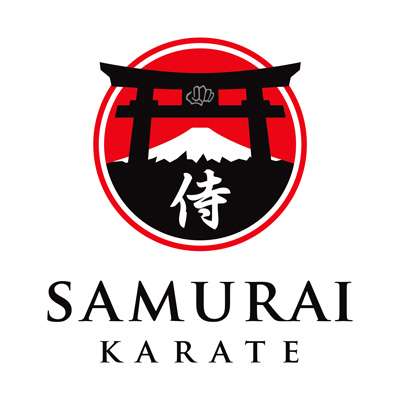 Martial Arts Melbourne
How To Give Your Child Rock Solid Confidence Through Fun Martial Arts Weapon Training Melbourne.
Children Martial Arts Melbourne CBD is not just about kicking and punching.
Your child will learn to stay safe, be stronger mentally and physically, inside & out.
(UNIFORM VALUE $65)
GET INSTANT ACCESS TO OUR INTRODUCTORY SPECIAL
Every parent hopes to equip their children with skills to get them through life, particularly for the moments we are not around.
You hope they keep focused at school, keep physically healthy, and carry themselves with confidence to tackle life's challenges.
Building confidence & self esteem are important for a child to grow up happy & secure with our services.
Parents feel frustrated because their child:
Lacks Focus or ability to follow instructions well.
Is shy, has low Self Esteem and clings to their parents.
Hates team sports and would rather play alone.
Has been the victim of Bullying and has lost complete Confidence.
Parents are experiencing amazing results with improvement in their child's Confidence and Focus because of Kids Martial Arts Melbourne CBD.
Even their child's school teachers can't believe the difference in the classroom!
We have put together this amazing offer so every child has the opportunity to try Best Martial Arts For 4 Year Old with "no strings attached".
We have added extra age-specific beginner classes at all centres
Beginner classes for 3 – 4 yrs , 5 – 6 yrs, 7 – 12 yrs, Teens & Adults!.
Kids and Parents Speak Out
Life-Changing Results
Lisa edwards

Our experience at samurai karate 🥋 Tarneit has been awesome. We started out with just taking our daughter, but it wasn't long before our son wanted to go as well. They create such a family & friendly environment. And also empower and teach our children how to protect themselves. Without them even realising how their training is in fact, the foundation for surviving in the real world 🌍.. It has given my daughter the confidence to stand up in front of everyone & perform solo. And finally the discipline & structure they enforce to their students is impeccable. I would highly recommend the club to everyone.
Your Child Will Get These Powerful Benefits from Every Class.
FUN, FITNESS & EXERCISE IN A NON – COMPETITIVE ENVIRONMENT
Functional fitness exercises that provide a whole body workout, keeps them physically fit and mentally stimulated.
Core Strength & Balance Improved Within Weeks.
Kids learn through repetition.
When its fun they absorb even more.
UNSHAKEABLE FOCUS OF ATTENTION
BETTER GRADES
Your child will learn the four FOCUS rules in the very first lesson, that will give them the tools to have laser sharp Focus.
A tool that they can use at school,home & in martial arts.
Respect For Self And Others With Personal Training Martial Arts Melbourne
Discover a Character Development program that teaches children important Life Skills such as Respect, Perseverance,Resilience & Goal Setting
Best Martial Arts For 4 Year Old is fast becoming one of the best tools for giving kids the skills they need for success in life.
Through a structured Character Development program that has been used in Martial Arts for centuries, your child will become empowered with better focus,more confidence and self esteem that they can use in all parts of their life.
THE CONFIDENCE TO STAND UP FOR THEMSELVES AND OTHERS
Self defence is as an important life skill.
According to the Australian Bureau of Statistics, 1 in 4 Children (27%) have reported being bullied from primary school to high school.
Martial arts Melbourne CBD teaches self control of the skills that are learnt and the Confidence to stand up for themselves – without violence.
Kids learn Bully Prevention through role play, voice tone & reading body language
FUN ! FUN ! FUN !
When kids have fun they learn more.
Especially when it is a structured in a well disciplined environment. They are learning to build a healthier body and mind.
Sweating, Smiling , Learning.
And Don't Forget
Qualified Instructors

Government Qualified Instructors With Working with Children Checks
Frequently Asked Questions

Will Martial Arts Academy Melbourne make my child violent?
Absolutely not! One of the first things covered in the very first lesson is that Martial Arts is not for kicking and punching people.
Instead, we teach kids self-defence as Kids Martial Arts Melbournea tool for personal growth and development. Kids learn to treat others as they want to be treated. They learn to respect all living things – from their parents to pets.
Often, kids who were violent before they joined our class changed, and became non-violent. So no, martial arts won't make your child violent!
My Child is really shy. How will I get them to participate?
Every child is different. Your child will be assigned their instructor for their Introductory classes who will slowly build a rapport with your child. Its ok if your child wants you in the class at the start to feel comfortable and ease them through the first class.
Eventually they will be kissing you goodbye at the door while you watch them in our parents area while they flourish in their classes.
Often, kids who were violent before they joined our class changed, and became non-violent. So no, martial arts won't make your child violent!

What is the right age to start?
We have programs for kids who are 3 years old all the way to teenagers. And we even have programs for adults.
Martial Arts is for every age. No child is too young or too old.
We have a class that fits just right.
Often, kids who were violent before they joined our class changed, and became non-violent. So no, martial arts won't make your child violent!
My Child doesn't play other sports and is uncoordinated.
Does your child love running and exercising but just doesn't seem to fit into team sports? They're not alone. Many kids are like this.
Team sports are not for everyone. In fact, team sports can often hurt your child's self-esteem if they're just really not cut out for it.
Martial Arts allows children to progress at their own pace. No team pressure! Children learn to set and achieve GOALS continually. Thats what develops their SELF ESTEEM.
Often, kids who were violent before they joined our class changed, and became non-violent. So no, martial arts won't make your child violent!
Ready To Try Us Out?
We'd Love You to Join Us!
2 Easy Steps To Get Started
Step 1
Click the button to register and go through to our secure payment page. Rest assured your details are kept private.
Step 2
We will call you to schedule your first private lesson.
COPYRIGHT © 2018 SAMURAIKARATE.COM ALL RIGHTS RESERVED.