BOOK YOUR FIRST CLASS
Karate is not just about kicking and punching.
Your child will learn how to stay safe, become stronger mentally and physically, and be the best version of themselves.

Step 1
BOOK

Step 2
CONFIRMATION

Step 3
VISIT US
What makes us different?
Our professional team of instructors hold some of the highest qualifications and achievements. Our classes are filled with spirit, fitness and fun for all our members. Our facilities are clean, and we have a viewing area for parents and guests.
Kids and Parents Speak Out
Life-Changing Results
I have been training with Samurai karate since 2000, and the can attest that the values and culture of this organisation have had a major impact on my upbringing and successes in all facets of life. What started as an activity to learn self defence, gain fitness and confidence has become so much more. The commitment and discipline to train no matter what comes in life, the ability to develop effort, patience, temperance, respect, creativity and courage have shaped my way of life. The physical and mental benefits from karate have helped me thrive in my study throughout high school and university. From relieving stress to developing focus and goal setting, this club has and still is a great accompaniment to anyone looking to take up more than just a physical activity. Samurai karate is one of the top tier clubs in Australia for both traditional and sports karate. As a 3rd Dan black belt, the curriculum and grading syllabus to attain this rank is rooted in tradition, and I can honestly say that I feel capable of handling myself in any threatening situation. On the other hand, having competed at six nationals for the Victorian state team, as weIl as a stint on the Australian national team, I can truly claim that Samurai Karate provides all the means to make it to the very top in sports karate. Under the tutelage of Shihan Darren Olsen and Paul Mitchell, and a continuation of the tradition through the various senseis, Samurai Karate is in a premier position to help anyone reach their full potential in all aspects of life.
I have been with Samurai Karate, Tarneit for the past 6 years. I will now describe my journey with this terrific club which has made me develop into the person that I am today. When I first came into the country, I was bullied because I could not speak the language properly. I was constantly bullied, verbally abused, kicked and bashed. This was reported to the principal every time but unfortunately apart from suspending the offender he could not do anything else. When the offender returned the same thing would happen. My parents had taught me to use my words not my hands. My parents contacted Sensai Darren and explained the situation. He assured me that by joining karate I would gain not only the knowledge of how to defend myself but I would also gain self confidence and it would improve my self esteem. After a few months since I had joined karate, the offender tried to attack me but this time it did not work. Not only was I able to defend myself but I actually scared him with my moves that I had learnt in karate. Today, I am training for my black belt and I am also training to become an instructor. I have developed so much since I joined Samurai Karate, Tarneit. Sensai's Luke and Tom have made me feel more confident as a person and generally I feel much healthier in body and spirit that ever before. Well Done Samurai Karate
The Instructors at Tarneit Dojo Karate do an exellent job of breaking down complex moves and making karate fun. Harshel has been at this dojo for 6 years from the beginning at the age of 4 years old. Learning the importance of commitment, dedication and respect to all in class as well as the Instructors. As parents we noticed what he was learning at the dojo and carrying it over at home too. Staff brings a great balance of patience, and fun to every class. Karate is also an investment. Harshel is dedicated at what he does. He enjoys karate and attends extra classes at other dojos to give him strength and help him further and do better.
Schools are only as good as their leadership and Samurai Karate is an excellent school. The friendly, encouraging, non-judgemental attitudes of Sensei Darren and Paul flow down into every instructor and student. It's an excellent place to train, an encouraging environment to challenge yourself in and a great place to make friends. I'm so happy that I chose to start my karate journey with Samurai Karate. My experiences with Sensei John at Kensington dojo have been excellent.
Samurai Shukokai Karate dojo was and still an awesome dojo. All senseis and reception staffs were great!! I have 2 boys who trained under sensei Luke and sensei Tom, I witnessed my boys transform into more better. Through karate they learn respect, disipline, patient, courage, effort, creativity, persistence beside self defence. They also make new friends. They have been training for 6 years at Tarneit Dojo now. They enjoyed everytime they are training and also did many tournaments. Sometimes they trained at others dojo too to gain more skills in KATA n KUMITE as they are part of Karate Victoria Squad for 4 years ( oldest son ) and 3 years ( youngest son ). Samurai Karate is the best choice for your kids future investment!!!
I started training since I was a kid, left multiple times, and returned to get my black belt at the age of 40. It feels like home. I love training in this traditional, powerful, elegant style. The challenges, skills, confidence and traditions add so much to my daily life, and I'm proud to be part of teaching them to the next generations. Our instructors have so much knowledge, traditional and recent, and help every student achieve their best. My wife and two sons also love to train. Samurai Shukokai Karate is a "way for all".
Karate is the best!!! It helps build my muscle. Builds my skills & confidence. And has katas that cool your mind down. Karate is the greatest sport of all! it helps you build muscles such as your core, hips, biceps, triceps, your glutes & most of your leg muscles. My muscles have got a lot stronger. I do AFL. I can now kick further. I can do more push-ups, sit-ups & I can plank for longer. Karate is also the best sport because it builds your confidence by letting everyone join in & playing all the drills & games. Karate is awesome, fun & action packed, but I like karate the most when we do our katas. Kata cools my mind down. KARATE IS AWESOME!!!!!!!!!!!!!!!!!!!!!!!
I'm Vicki student at Samurai Sunshine, I first started at Samurai Sunshine when i was 12 years old, went back at 15 , then again at 27, got my black belt at 31, now at 43 I'm back again!! This time for good, Sensei Darren and his 2 boys are amazing instructors and very caring towards your own progress.. The training is well structured an awesome place to train.
I love karate at Sunshine dojo. All the senseis and staff are really supportive. They have a great leadership program that encourages students to improve their talking in public and leadership. There are special classes run by different senseis for different skills of karate. The senseis encourage you to try hard. The students have fun and also encourage each other. My favourite part of karate is kata. I like kata because of the different techniques and timing.
Meet Our Main Instructors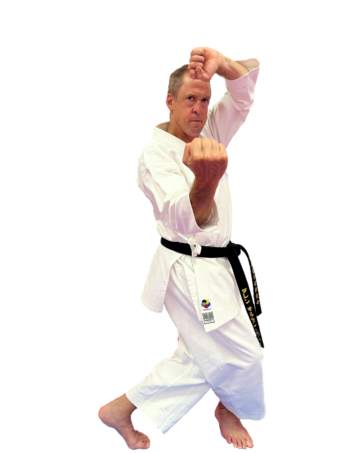 7th Dan

Sunshine Dojo
Started Karate in 1979 in Skinners reserve, community hall, in Sunshine. Received black belt in 1984 at a Gushuku with a visiting instructor Sensei Chris Thompson. Have since been graded to 2nd and 3rd Dan by Sensei Kimura 8th Dan.

3rd Dan
Kensington Dojo
Started training at 24 years old in mid-1992 with Samurai Karate.
Mainly trained with Sensei Darren Olsen since starting with Shukokai karate. Also trained under Sensei Paul Mitchell in Japan with Sensei Yamada, and Sensei Kawata.
Frequently Asked Questions
   What is the right age to start?
We have classes for kids from as young as 4 years, as well as pre-teen & teenage classes, & adult level classes for teenagers 14 years & older.
Karate is for all ages from 4 years and up.
We have classes for many ages & skill levels to suit your child.

My Child is really shy. How will i get them to participate ?
Every child is different. For their Introductory class, your child will work with an instructor who will endeavour to build a rapport with your child. It's fine if your child wants you in the class to start with, so they feel comfortable and at ease going through their first lesson.
Eventually they will be kissing you goodbye at the door. You can then watch them from our reception area while they flourish in one of our classes.

My Child doesn't play other sports and is uncoordinated.
Does your child love running and exercising but just doesn't seem to fit into team sports? They're not alone. Many kids feel like this.
Team sports are not for everyone. In fact, team sports can often hurt your child's self-esteem, they just may not be cut out for a team sport.
At Samurai Karate we allow children to progress at their own pace. No team pressures! Children learn to set and achieve GOALS continually. That's what develops their SELF ESTEEM over time.

Will Martial Arts make my child violent ?
Absolutely not! One of the first things we cover in Martial Arts is about developing self-control, respect for themselves and others. By learning new skills, you take a greater control of your body, & gradually you develop the capacity to better control your emotions & actions.
We teach self-defence as a tool for personal growth and development. Kids learn to treat each other as they want to be treated. They learn to respect their environment, their partners & themselves.
Often, kids who had difficulty in controlling their anger & aggression before joining us learn to channel their aggression & better control their anger. So martial arts doesn't make your child violent, it develops within them a greater capacity to control their negative emotions that lead to poor outcomes.
Plus, If we didn't meet your expectations after the program ,we will give your money back.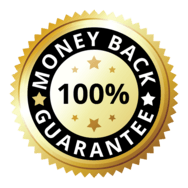 © 2023 Samurai Karate Australia