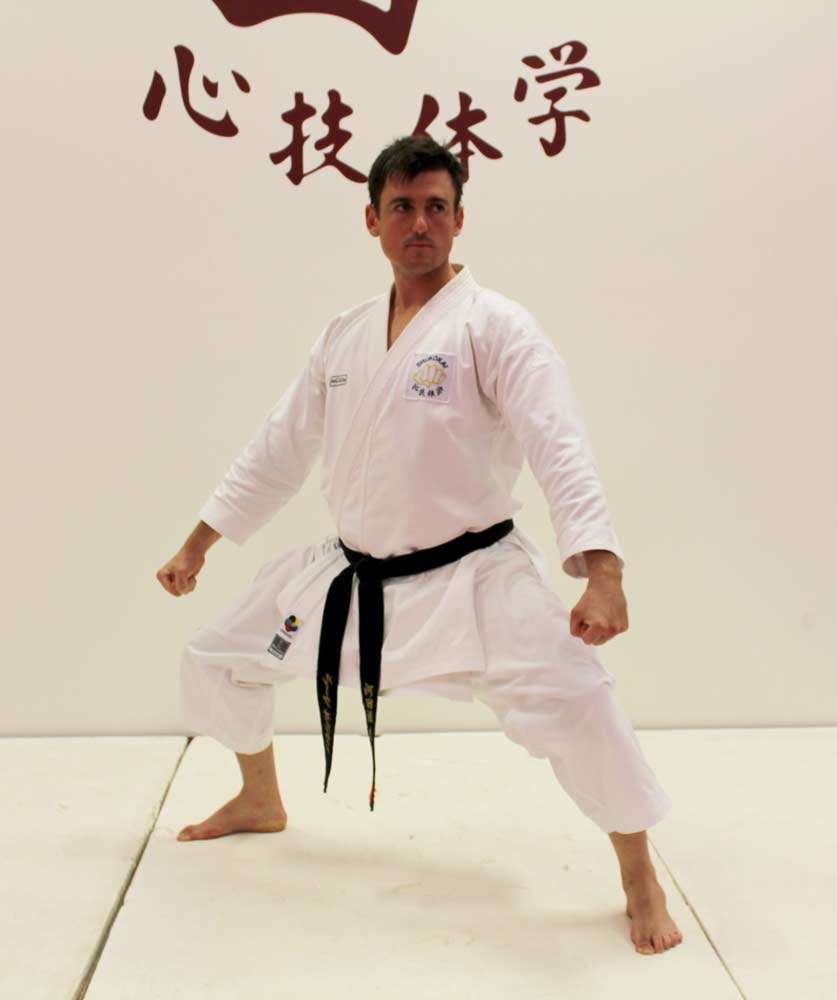 The first time I tried karate I was 4 years old, I always wanted to be a black belt like my dad sensei Darren Olsen, but when I got to the door of the class and the rest of the class looked back at me, I started to cry and wouldn't go in. It wasn't till 1997 when I was 9 that my mum told me it was about time to give it another go.
Sunshine dojo was located sunshine station at the time, and when I started my training there my dad had me train under his other instructors at first, Senseis Frank, Franka and Claudio.
      Who you have trained with
I have always trained at Sunshine Dojo under my father Sensei Darren Olsen, but he has always encouraged me to train under others to further my learning.
Wasn't long before Sensei Darren had me training with his instructor Sensei Paul Mitchell, he even sent me to Sensei Pauls Dojo in Croydon every Friday to train for 2 years
I then trained with the AKF Victorian and National team where I was exposed to a lot of great instructors, people like the late Allen Murdoc. It was though the AKF National team I got my first taste at training with a world champion, Junior Levfer
I have trained with:
-Sensei Darren Olsen, head of samurai karate Australia
-Sensei Tom Beardsley, Head of Samurai Karate Great Britain, and unarmed combat instructor to the British SAS
-Sensei Paul Mitchell, head of Samurai Karate International
-Sensei Yamada Head of the Shukokai Union
-Sensei Kawata Head of Seikokai Karate
-Junior Levfer World Kumite Champion
-Ryutaro Araga 2016 -84 kg WKF world Champion
-Tsuyama sensei, JKF Head coach
-Nakayama Sensei 3 gold and 1 silver in world championships in Kata, JKF Kata coach for 28 years and JKF executive
-Rika Usami 2012 Kata world champion
-Antonio Diaz 2012 Kata world champion
      How long have you been teaching
I started teaching when I was around 16 but didn't have my own classes till I was 18, I was 18 years old in 2006.
      What are your successes (point form)
-Black Belt/ Shodan Ho in march 2004 with sensei Paul Mitchell
-Jun Shidoian 2012 with Sensei Kawata
-4th dan 2015 with sensei Kawata
-Kenshi 2015 with sensei Kawata
-AKF Victorian State team
-AKF Australian National team