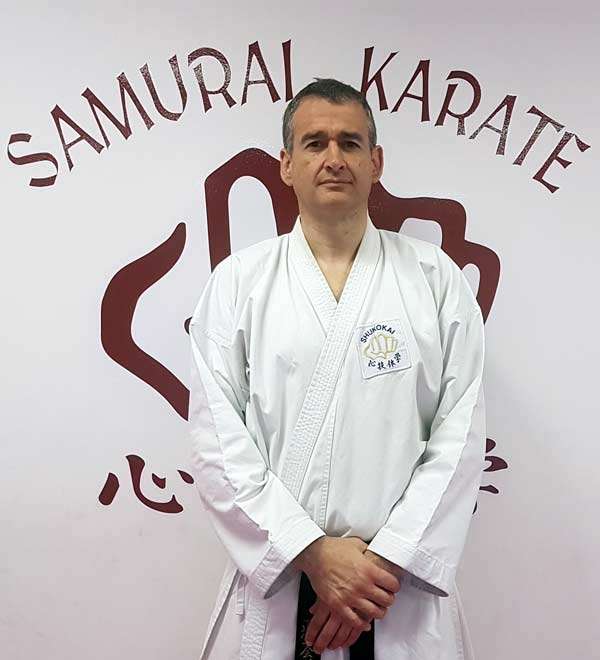 Started training at 24 years old in mid-1992 with Samurai Karate.
Mainly trained with Sensei Darren Olsen since starting with Shukokai karate. Also trained under Sensei Paul Mitchell in Japan with Sensei Yamada, and Sensei Kawata.
Teaching since 2012, until I partnered up with Sensei Darren to open Kensington Dojo in 2015.
Why I teach, and what karate has done for me.
The reason I decided to take on the challenging of teaching, was purely the knowledge of how Karate training had impacted me personally. Prior to starting I had been a shy, and even timid individual. But under the supportive and challenging instruction I received, it fundamentally changed who I am at the core. I am a happier, and more confident man, and a very good Karateka through the teaching and training I received at Samurai Karate.
I want those that I teach to have that same opportunity I did. To allow Samurai Karate support your growth as an individual to your fullest potential.
Starting Kensington Dojo and establishing the Samurai culture at the club.