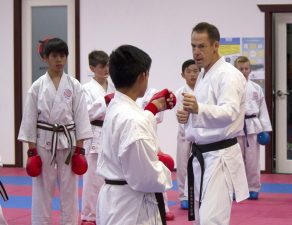 
Bullying is a persistent problem is many schools despite the measures that have been taken to deal with the vice. Bullying in school is one of the major causes of children refusing to attend school or even dropping out. Furthermore, bullying makes children to develop low self-esteem and other psychological problems. In fact, a bully is a child with esteem issues who projects his crap to other children.
REGISTER TODAY

Uniform Value ($65)

Classes Available For All Ages From 3yrs – Adults.
3 Easy Steps To Get Registered
Step 1 – Choose your program
Step 2 – Enter your details
Step 3 – Secure checkout
One of our team members will be in contact with you once your
registration

is competed.