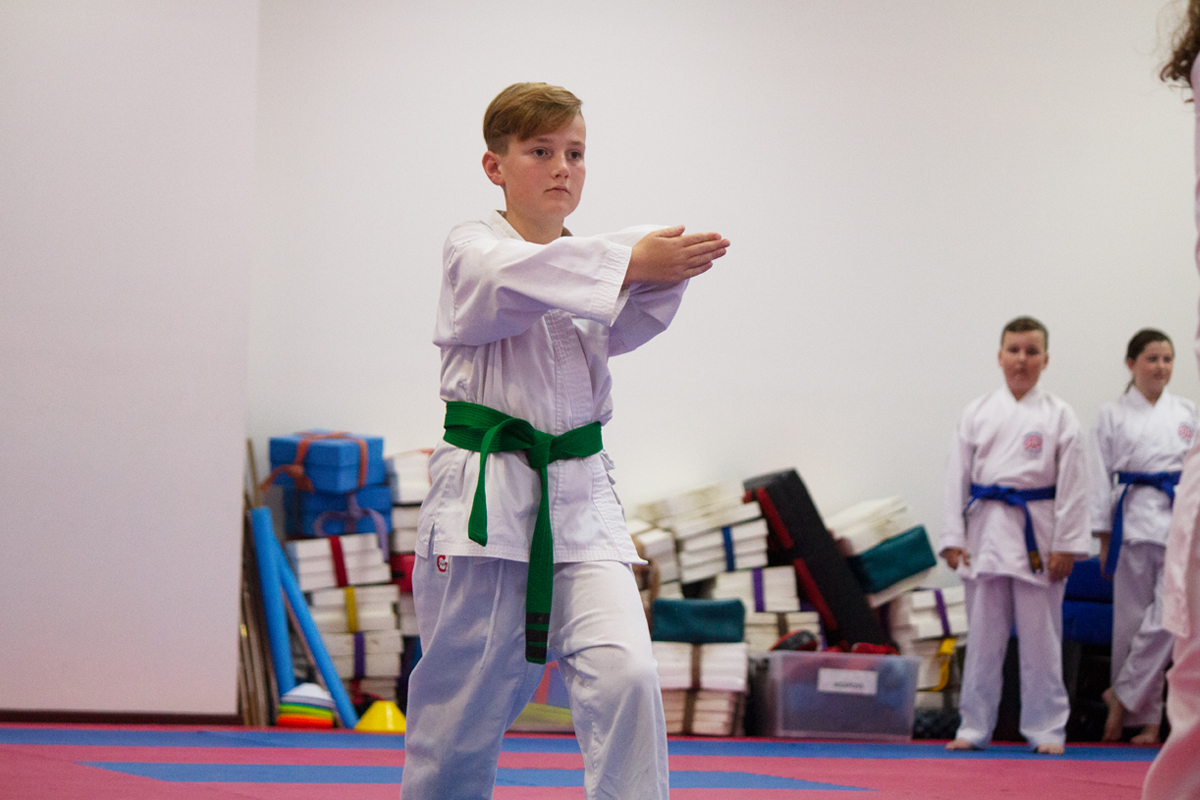 Samurai Karate Australia aims to teach your children self-defence, but more importantly it will teach them how to focus and be responsible. Focus is critical in Martial Arts, as it is in everyday life. We teach children how to focus by directing all their attention to one set task. We show them the importance of mindfulness, concentrating effort on a set task and living in the present moment.
For children to learn the ability to focus all their efforts is an invaluable skill. While it may sound simple, it can often be difficult for them to achieve. But in Samurai Karate Australia we help them develop focus and improve it over time, as they will need focus and concentration in order to advance. The more they advance through the belt levels, the more concentration they will require for the techniques.
In Samurai Karate Australia, children need to have correct posture, precision, controlled breathing and balance, all of which are vital elements to properly focus. In order to continue improving children need to be able to command various elements simultaneously. Focus can be easier for some children than others, just like some Martial Arts moves are easier for some children than others. However, it is a very important skill in Martial Arts, and for life, so it's critical to continue to develop it.
One technique we teach children to improve focus is by concentrating on their breathing. By focusing only on their breathing and trying to empty their minds from all other thoughts and worries, will then help them focus and be able to concentrate properly on the task at hand.
As your children's ability to focus develops in their Samurai Karate Australia training, it will naturally expand into other areas of their life, which will a key to their success.
ONLINE REGISTRATION – SPECIAL

One of our team members will be in contact with you once your
registration

is competed.